Reliable housing means more than a safe roof over our heads – it's one part of finding stability in other areas of our lives, including work, school and within the wider community.
At Procurement Australia, we are passionate about social procurement. When it comes to housing, we are committed in partnership with our members, to doing our part to help vulnerable families and individuals in need secure safe and affordable temporary accommodation or an ongoing place to live.
As part of our dedication to this work, we have worked alongside our partners to provide a range of property-related services and solutions for our members who work in the social, affordable and community housing spaces. We know how important it is for our members to be able to rely on the right product and service options for the development, management and maintenance of these vital properties and homes. For our members who provide housing and accommodation for those most vulnerable in our community, the stakes are even higher. Every second and dollar counts to help more people into housing that is safe, welcoming and ready to live in.
That's where our Smart Property Solution comes in. This solution has been specifically designed to meet the varying needs of our members who work tirelessly to provide the most vulnerable Australians with a safe place to call home.
What is Procurement Australia's Smart Property Solution?
Procurement Australia's Smart Property Solution is a one-stop-shop for our members working in the various housing sectors looking to better manage all their facility needs from the inside out. This solution provides a hassle-free way for Procurement Australia members to manage every element of the accommodation process, from fitouts and minor works through to the provision of household white goods, furniture and even plates and knives and forks.
Our Smart Property Solution is the result of many years' experience working with members in the housing sector. Originally created to assist members set-up housing for recently arrived refugee families to Australia, our Smart Property Solution has now expanded to include other welfare and humanitarian programs and projects, including those related to disability services, mental health facilities, and respite and aged care.
Members who use this solution can take advantage of Procurement Australia's ability to streamline the entire property set-up and maintenance process. Participating members in the solution are also able to leverage our history of success in this space, including our long-standing relationships with renowned suppliers and our team's ability to manage this solution from end-to-end.
How our Smart Property Solution works
We also know that less time spent researching the best products and services means more energy can be directed where it is needed most: achieving better outcomes for your customers and clients.
Using our consolidation powers, we have created a seamless one-stop-shop system which allows members to: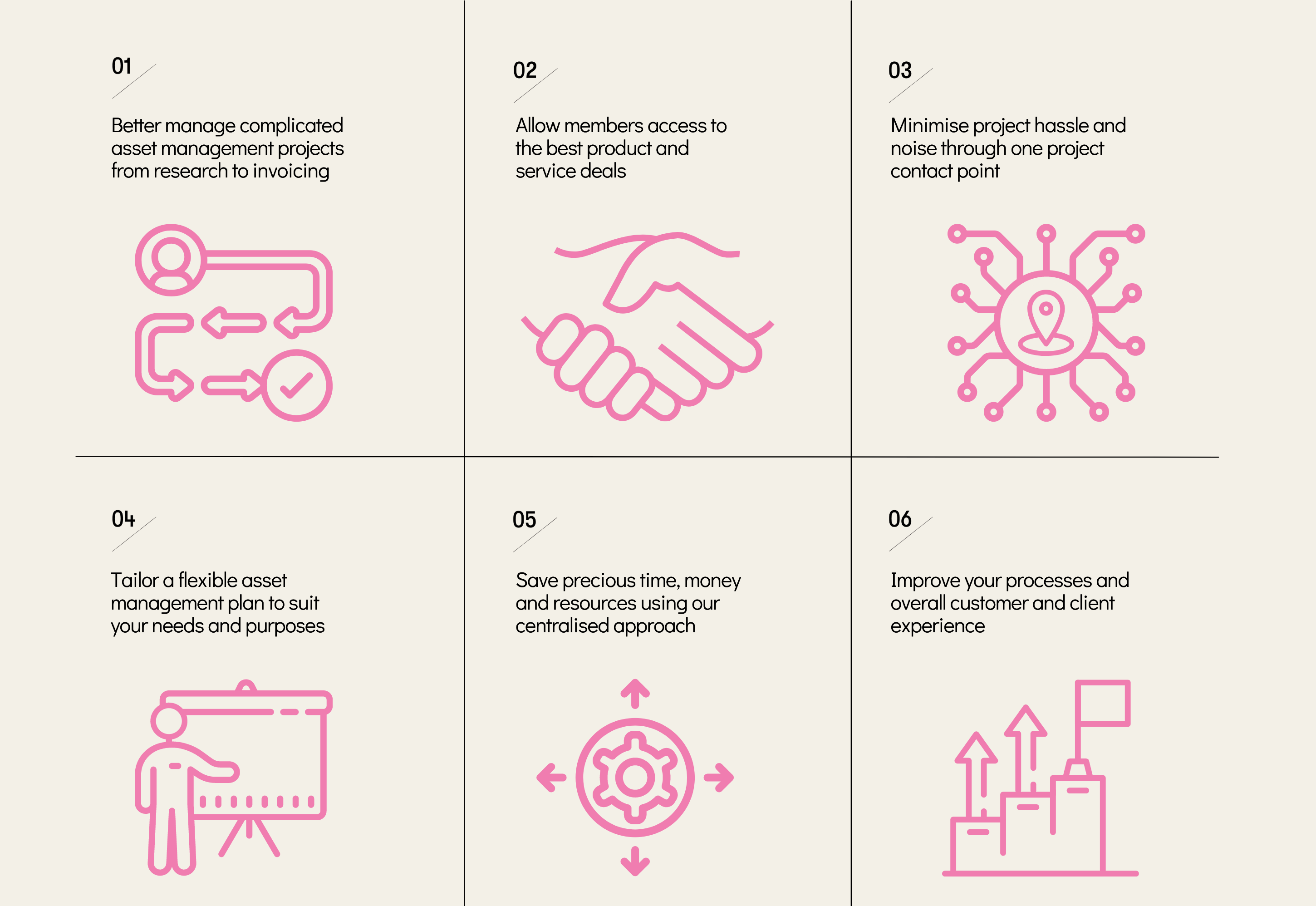 Our Smart Property Solution takes the trouble out of the often-complex housing set-up and maintenance process. This solution works to consolidate all your accommodation needs into one streamlined solution to meet your organisation's specific processes and desired outcomes.
From the first contact point with our team, you'll know who to turn to throughout the entire process. We'll work closely with you to scope your specific requirements, source products and services to meet your needs, and manage the entire product and supply teams. We're here to help make the process as easy as possible – our goal is to ensure a seamless experience for both you and your clients.
Our Smart Property Solution services
The bespoke nature of our Smart Property Solution means there is no one way for our members to take advantage of the services and product options we can provide to build and maintain safe community housing.
Some of the services we provide through the Smart Property Solution include:
Expert project management throughout the life of the temporary accommodation or permanent housing project.
Management and delivery of both programmed and reactive property maintenance, such as handyman, gardening and emergency services, to ensure overall safety, compliance and structural integrity.
Building, construction and small renovation services all satisfied through a single, reliable service provider.
Scalable management, delivery and installation of household goods to accommodate member's preference for single or multiple supplier partners.
Benefits of our Smart Property Solution
We've designed our Smart Property Solution to minimise the number of contact points, streamline the entire delivery and installation process, provide the necessary support, and secure the best possible pricing on the market.
By using our Smart Property Solution, you'll be able to:

Bolster existing internal project management processes

Secure the best negotiated price every time

Reduce time normally spent on tiresome project and supplier coordination

Better guarantee product service quality and delivery

Gain better project visibility and invoice control
We're with you for the entire project cycle, from the initial organisational review stage through to real-time and smart reporting. Let us do the hard work so you can focus on what matters most – providing the best possible care and environment for your clients.
Find our more about our Smart Property Solution
Our Smart Property Solution has been designed to help members to maximise every dollar and staffing hour they spend on creating and preparing homes for those in need.
We are already working with numerous members to streamline their next housing project.
The Procurement Australia team is standing by to answer any questions you have about our Smart Property Solution.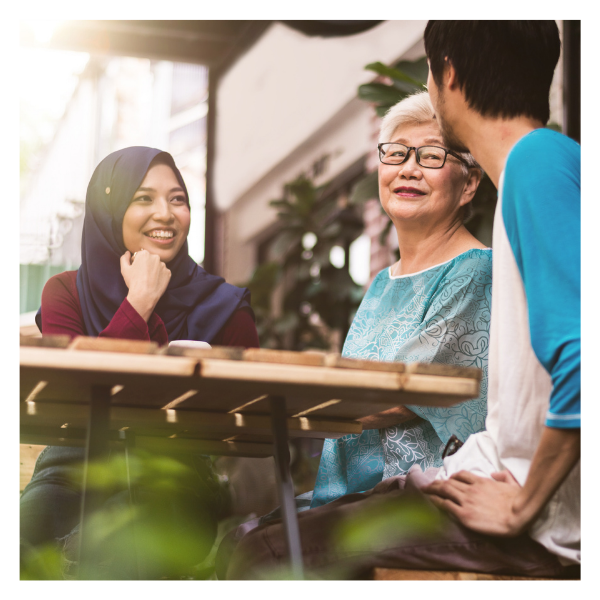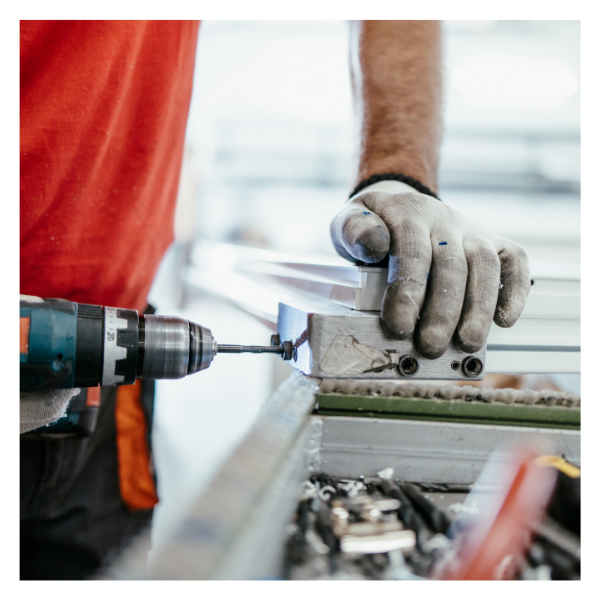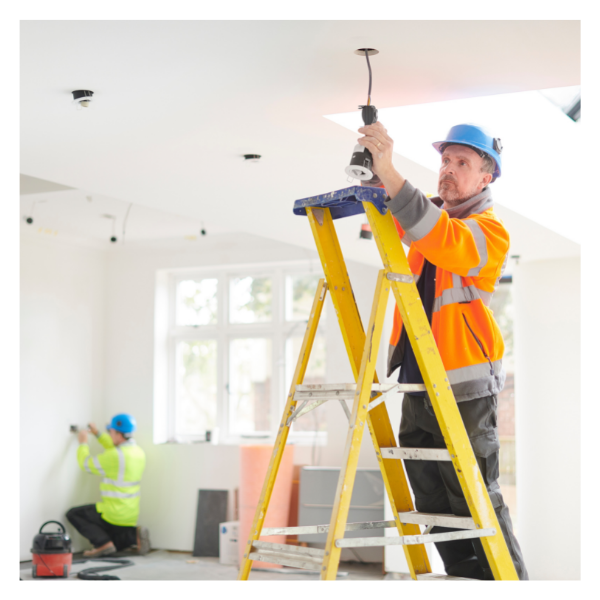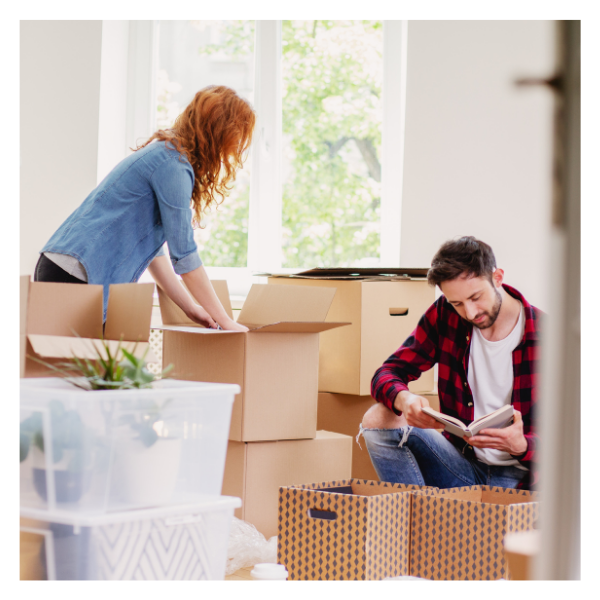 Your partners in procurement success
The Procurement Australia team is here to help you achieve your procurement goals, meet your deadlines and deliver exceptional outcomes.
Join the Procurement Australia family
Interested in becoming a member of Procurement Australia?
We'd love to have you onboard.