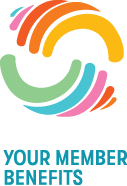 Introducing "Your Member Benefits!" – your premier destination for exceptional value and huge savings. Through the dedication and expert negotiations of Procurement Australia, we've brought together an array of exclusive deals crafted especially for you. Whether you're a long-standing member or someone exploring what we have to offer, here's your gateway to genuine, top-tier deals and unbeatable savings. Navigate through, enjoy the benefits, and see why our community trusts us to deliver nothing short of excellence.
Find
your member benefits
partner deals




Medibank Corporate Health Cover
Your Member Benefits is partnered with Medibank to bring you better value health insurance. Take advantage of four weeks free coverage and as part of this special offer, receive up to $160 in gift cards! Click the link to schedule yourself a virtual appointment for a quote, and make sure you enter Your Member Benefits as your organisation to receive the benefits!
Select a partner to find out more
Become a
Your member benefits
partner
Would you like to increase your website traffic and boost your sales growth? As a Your Member Benefits Partner, you can tap into our established customer base of 16.6k and reach over 24,000 Procurement Australia members across Australia. Our goal is to help businesses and consumers connect by providing exclusive discounts and special pricing for everyday expenses in various industries and services. Our Procurement Australia's Your Member Benefits Solution consolidates our trusted partners in one convenient space and directs users to their websites with just one click. We're expanding our consumer base and looking for more partners to join our network. If you want to collaborate with one of Australia's leading procurement services companies, please get in touch with us today for more information on becoming a Your Member Benefits Partner.
Contact us