UVone Device Disinfection Station
Zero-touch, 360-degree disinfection for tablets, phones and mobile devices to a 5-log kill in just 30 seconds, reducing the risk of hospital-acquired infections.
Touchless, Motion-Activated Door
Compatible with phones, tablets and many more devices
99.9999% Bacteria Reduction
Rapid and Effective UV-C Technology disinfects to a 5-log kill in 30 seconds
Six Times Quicker Than Traditional Wipes
10,000 Hours (1.2 million uses) of Bulb Life
To learn more about compatibility features, please click the button below.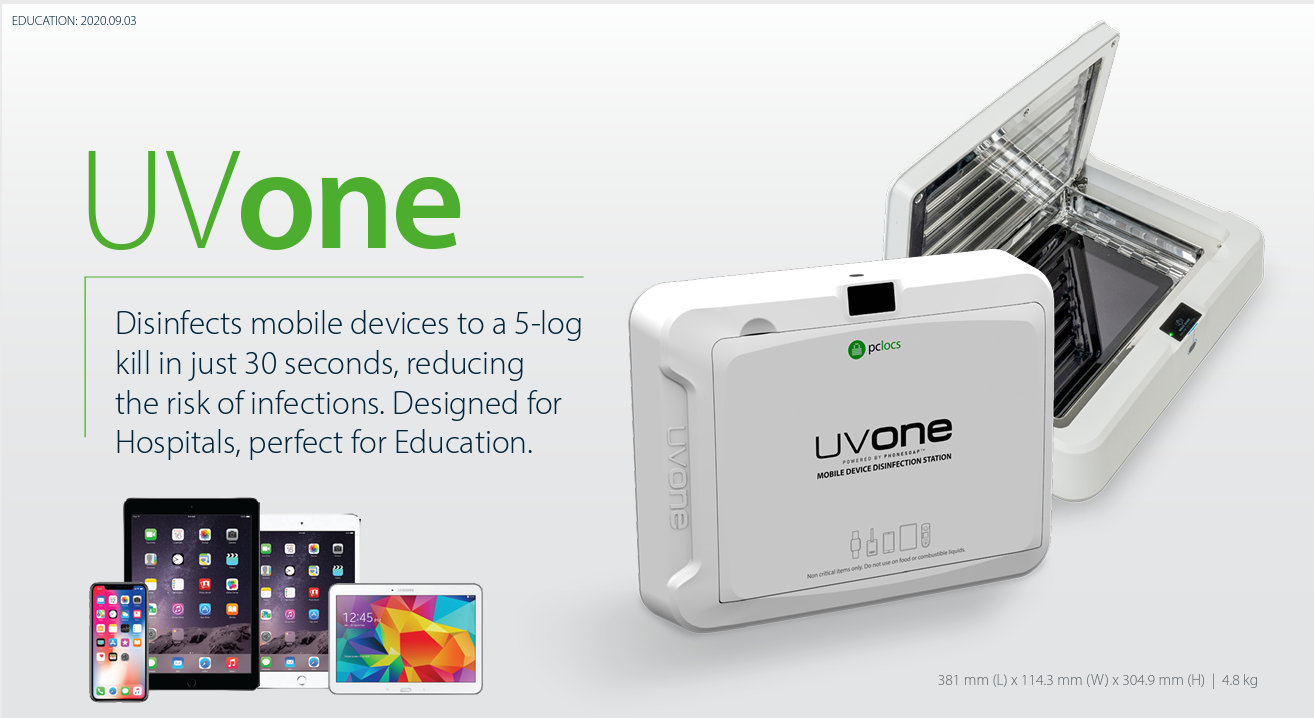 To read product description, download flyer.
Why buy with Procurement Australia?
If you're a organisation looking for advice, support and great value on IT Accessories we can help:
If you are going to multiple suppliers for accessories, it can be very time-consuming. Why not save your time and let Procurement Australia's experienced procurement and buying specialists research and recommend products tailored to your organisation and not for profits specific needs?
Our computer procurement and buying specialists are passionate about serving your organisation and the not for profit community and will go the extra mile to support your organisation's procurement and buying processes.
Get the most mileage from your IT budget with very competitive, exclusive pricing thanks to the combined buying power of our growing community Procurement Australia Members.
Procurement Australia's nation-wide coverage lets us support your computer accessory needs wherever you are in Australia, regardless of your organisation's size or location.
Procurement Australia IT Accessories include:
Monitors
Keyboards & mice
Cables & adaptors
Bags & cases
Storage & security
Components
Stands
Printing
Portable storage & hard drives
Your partners in procurement success
The Procurement Australia team is here to help you achieve your procurement goals, meet your deadlines and deliver exceptional outcomes.
Join the Procurement Australia family
Interested in becoming a member of Procurement Australia?


We'd love to have you onboard.