It makes strategic sense to purchase all Technology & Communications needs with one provider who has intimate knowledge of your organisations objectives and IT requirements. Procurement Australia makes this possible with expert advice and consistent value on a complete range of end-to-end Solutions.
Next Telecom Microsoft Teams Calling
Procurement Australia and Next Telecom which is the domestic brand for Comms Group (ASX: CCG) partner together to supply a complete MS Teams/IP Telephony, Data, SD-WAN/Security and Managed Services solution for members at exclusive preferred member rates.
We are proud to introduce Next Telecom's new Calling Plans for the Microsoft Teams Phone System for our members. Communicate through chat, meetings, voice, and video calls to anyone inside and outside your organisation. Next Telecom also provides complete integration for members that require Contact Centre & Recording + Reports/Analytics.
MS Teams Calling has shown rapid growth due to the Pandemic allowing businesses to work from home and remote locations. Also, MS Teams Calling is the fastest growing Telephony solution in Australia for Not for Profit and Government entities due to the discounted rates Microsoft provides with O365.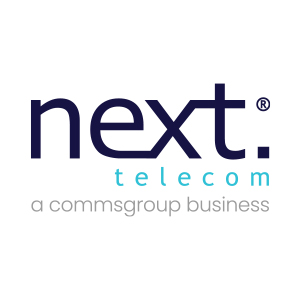 Our Communications solution has been in operation for over 25 years and continues to deliver on its mission to introduce and provide trusted, cost-effective access to Digital Technology. Many of our Members understand that Digital Technology is the future for enhanced business performance and operational efficiency, however many don't know where to begin, it is this premise to which the Communications Solutions was formed from what was originally our Telstra Dealership.

Invest in the most appropriate, fit-for-purpose technology for your organisation. Our Technology procurement specialists go above and beyond to advise compatible products for your specific needs. Choose from a vast range of leading brand desktop, laptops, tablets, software, IT accessories, AV equipment, printers with the added efficiency of procurement in one place, in one easy transaction – from 1 individual unit to over 1,000 seat networks. We can manage this all for you.
Key features and benefits for Members
Procurement Australia makes it easy and efficient to procure all your Technology & Communications solutions in one place, with our specialist team guiding and supporting you all the way.
We work with you to ensure you find fit for purpose solutions to achieve your organisation's mission. You have the flexibility to choose from all the major technology brands you know and trust while receiving unbiased brand-agnostic advice from our IT procurement specialists.
Take advantage of the excellent pricing we negotiate for our Members, thanks to the buying power of aggregated procurement. As for all of our solutions, savings are off-invoice at the time of purchase.
With years of Procurement behind us, we are not going anywhere and are growing faster than ever. Why not join up and find out how we can help you?
Missed one of our supplier briefings? Catch up anytime:
Talk to Procurement Australia about anything related to Technology and Communication:
Your partners in procurement success
The Procurement Australia team is here to help you achieve your procurement goals, meet your deadlines and deliver exceptional outcomes.
Join the Procurement Australia family
Interested in becoming a member of Procurement Australia?

We'd love to have you onboard.