Housing services
Procurement Australia offers housing services through customisable project management tools to streamline your entire housing and property set-up – including all furniture, whitegoods and household appliances – exclusively for Procurement Australia members.
Procurement Australia manages end-to-end procurement, logistics and delivery, taking care of all the small details to help your clients feel at home faster.
Get exactly what you need with fully customisable services for fit-outs or banded product selections.
Enjoy price confidence for your project fee through Procurement Australia's aggregated purchasing power.
Expert advice on products is available, and there are templates for standardised and customised or single and on-going orders. This all makes the entire selection process so much quicker, controlled and easier for you.
Your staff will be able to focus on client or productivity or other important priorities instead of spending time on checking prices and coordinating deliveries.
Considerations apply to location and product availability – talk to us today to find out how this affects your organisations opportunity to benefit.
Why buy with Procurement Australia?
Procurement Australia gives you peace of mind with a dedicated team coordinating the set-up, fulfilment and performance of all suppliers, along with compliance, issue resolution and contingency planning.
You have the flexibility to choose packaged pricing per band or per project.
The convenience of all items delivered on one truck, with one easy invoice.
Procurement Australia takes care of assembling furniture, installing fridges, washing machines and TVs so you don't have to.
Create a home-away-from-home ambiance or commercial practicality, in line with your organisation's needs. Our order templates offer you countless, dynamic choices.
Rest assured that all the small but important details are taken care of – such as removal of any packaging material and signed delivery manifests.
Set up new homes for clients the hassle-free way
Save your NFP's time and resources with end-to-end project management backed by supportive, specialist advice.
Call 1300 248 724 now to speak to a housing procurement specialist now.
Procurement Australia's Housing Services solutions deliver:
One-stop Housing Logistics
Our one-stop, end-to-end housing logistics solutions make creating new homes for your clients so much simpler. Find everything you need in one place, with specialist advice and supportive service to make the process a breeze.
Preferential Service
At Procurement Australia we go the extra mile to have your clients feeling at home as quickly as possible. We have excellent relationships with known and trusted suppliers, and when necessary, develop new partnerships and capabilities to meet your organisation's needs.
Exceptional Value
Make your organisation's housing budget stretch further with competitively low pricing, courtesy of our large member group buying power.
Success Stories
"Through the work of our staff, Procurement Australia is now providing a customised ordering for in-field case workers to trigger a comprehensive logistics solution using multiple suppliers, to fit out refugee family accommodation."
The partners that help us deliver this solution is: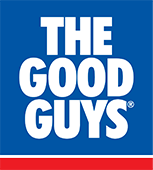 Your partners in procurement success
The Procurement Australia team is here to help you achieve your procurement goals, meet your deadlines and deliver exceptional outcomes.
Join the Procurement Australia family
Interested in becoming a member of Procurement Australia?
We'd love to have you onboard.